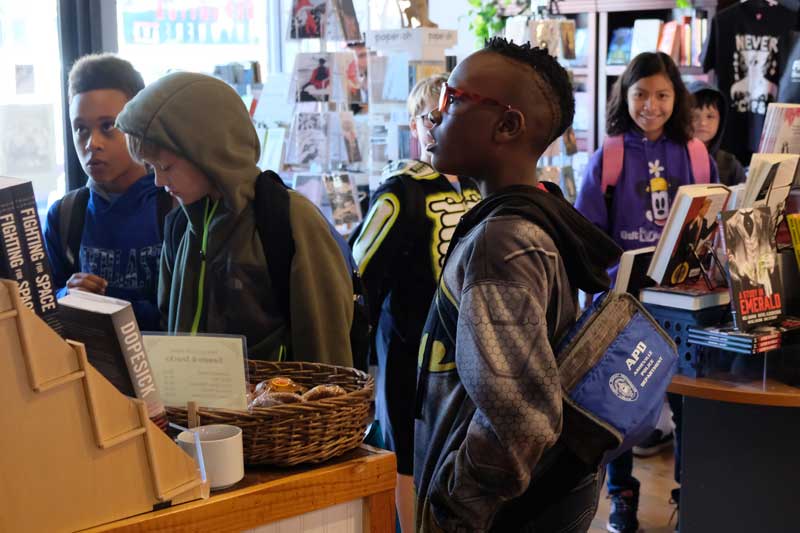 One of the cornerstones of a healthy local economy is access to education and public schools. The Go Local Card started with a mission to connect the importance of great schools to our local business network. The Asheville Grown Business Alliance has helped raised over $100,000 for Asheville City Public Schools through our membership and our local community via this powerful little card. In early December, the Mountain Xpress reported on this key collaboration:
When Montford North Star Academy first opened during the 2017-18 school year, its PTO had no money. "Not one dollar," says the organization's co-president Amy Jones. Naturally, this posed a problem. "As the PTO, you wrangle parents to volunteer and you provide material for the staff," Jones explains. "But the important part of what you do — the really impactful part — is that you have money for teachers, for staff and for students."
To combat the group's financial woes, Jones launched a write-in campaign. But money was slow to come in. Until, that is, funding from the Go Local Card arrived. "That first check we got was for $1,500," says Jones. Soon thereafter another check appeared for $600. The combined amount accounted for one-fifth of the PTO's overall budget that year.
Similar stories are told by fellow PTO members and staff throughout the nine Asheville City Schools connected to the Go Local Card campaign. For every card purchased, half of the $18 price goes directly to these educational institutions. In 2018, this amounted to $26,000.
In addition to financial support, the Go Local campaign also creates connections between the city's current business community and its potential future business leaders, today's students. A number of local businesses, such as the Fine Arts Theatre, Malaprop's Bookstore/Cafe, Blue Dream Curry House and French Broad Chocolates sell Go Local cards on-site, raising funds for a specific school. In the process, some of these businesses develop unique relationships with the students they support.