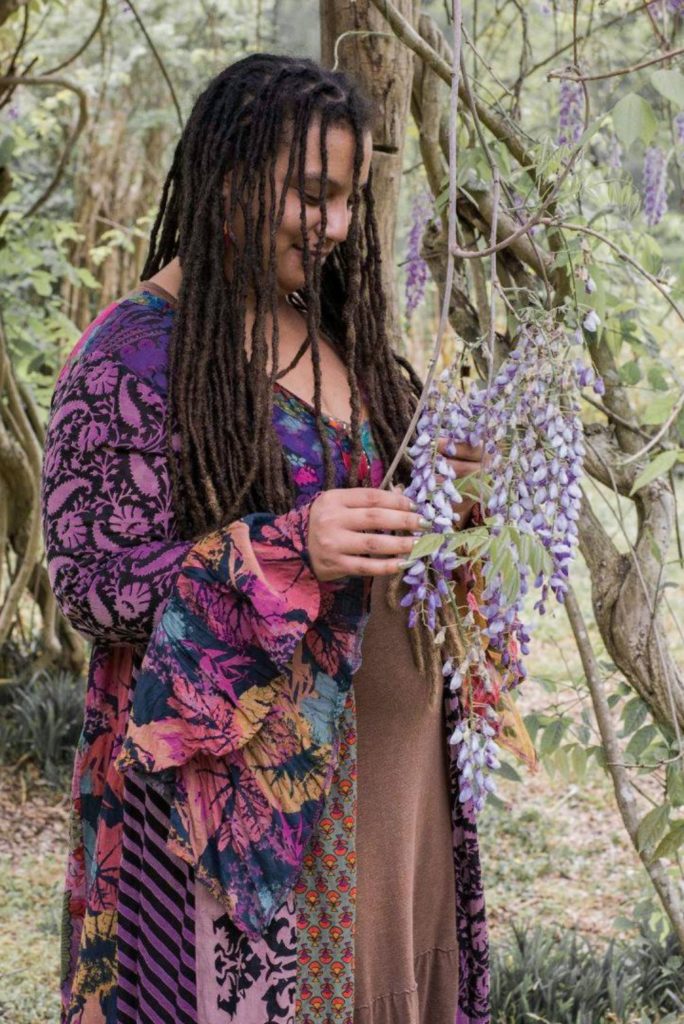 Anyone who has started their own business will tell you it a challenging and rarely easy path. Jazmin Whitmore began her journey 15 years ago that has culminated in her opening More To Love in 2019.
At the young age of 17 she chose to leave her home and family in Michigan to live with a friend in Greensboro for a year. At 18, she found herself on her own, lacking a driver's license and a high school diploma.
She connected with "a motley crew of intellectuals, hippies and artists who offered self acceptance, love and courage." They paved the way for her to discover who she was and who she wanted to be in the world. They also gave her the therapeutic support she needed to make the bold decision to move to Asheville.
Shortly after, she completed her GED and obtained a natural hair care license to work in a salon. In 2015 she created her first business,Those Lovely Locks, inside a cozy 400 sq. ft. space. She now had a career she loved as a respected dreadlock specialist. In 2 years, she was successfully supporting herself. "It was more than I had ever dreamed of. For years I was afraid to believe it would last, and it did."
To commemorate her accomplishments, she planned a photoshoot and sought to find the perfect dress. She was crushed when, as a size 18, it took her hours to find anything suitable. Knowing that plus size clothing is hard to find and rarely affordable, she dreamed of one day opening a consignment shop.
More to Love, Asheville's only plus size consignment boutique, was born in her heart that day. With fair credit, no savings and very few resources other than a thousand dollar loan from a friend, opening the doors took time. Jazmin opened More to Love in 2019. "I'm offering more than just clothes. I"m offering a welcoming environment and pleasant shopping experience.
Less than a year later, the world was beset by COVID-19, she faced yet another challenge. Thanks to business coaching support from Mountain Bizworks, More to Love is still open for business and has updated its business model to include an online store. Hurdles in life are not unknown to this inspiring business woman. Jazmin continues to take each day in stride, accepting the gifts offered to her by the challenges she faces.